GeorgiaForward's Young Gamechangers is a unique and proven leadership action program that gathers 50 of Georgia's brightest young minds to develop creative and viable recommendations for one community.
Host Communities present the class with several of their most significant challenges and receive detailed and well-researched "big idea" proposals with timelines, potential funding sources and prospective partners.
Class participants tackle real community and economic development issues with colleagues from across the state, building up civic engagement tools like collaboration, compromise and negotiation.
2022 Young Gamechangers in Dalton-Whitfield County
Watch the YG live presentation to a packed house at the Dalton Convention Center.
In 2022 the Young Gamechangers was hosted by Dalton-Whitfield County. "The timing is perfect for the Young Gamechangers program to come to the City of Dalton to bring fresh ideas and perspectives as our community continues to grow and evolve," said City Administrator Andrew Parker. "There are so many exciting projects taking place within the City over the next few years, and the Young Gamechangers will help us continue to think critically to best position the community for long-term success."
GeorgiaForward thanks Dalton-Whitfield County's Host Committee for their support and guidance:
David Aft, President, Community Foundation of Northwest Georgia
Jason Mock, President & CEO, Greater Dalton Chamber of Commerce
Allyson Coker, Project Manager, Believe Greater Dalton
Jevin Jensen, Chairman, Whitfield County Board of Commissioners
Jackie Killings, President & Co-Founder, K & M Technologies
Zab Mendez, Senior Vice President, North Georgia National Bank
Andrew Parker, City Administrator, City of Dalton
Viviana Ramirez, Owner and Developer, Block 79
Chris Shiflett, Chairman, SPLOST Project Committee
The 2022 cohort of Gamechangers completed their work in Dalton with a community presentation of their findings and recommendations in late September. The Gamechangers are accomplished professionals aged 41 and under from across the state who wish to make an impact through civic engagement, economic development, and community partnerships. A third of the 2022 class was from the Dalton-Whitfield County area, another third from the metro Atlanta region, and the remaining third from greater Georgia.
Click on the photos below to learn more about each of the 2022 Young Gamechangers.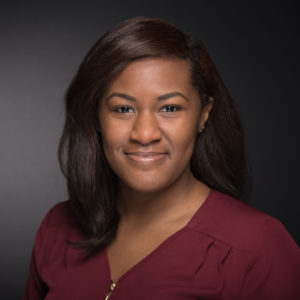 Become a Young Gamechanger
Young Gamechangers are civic-minded individuals with big-picture mindsets and a willingness to learn.
An immersive and impactful leadership action program that goes way beyond networking, Young Gamechanger participants receive expansive, multi-faceted leadership development on three levels:
Traditional training such as networking, personal assessments, and education;
On-the-ground community and economic development training through engaging with the real problems and real people of a particular place – and seeing real impact from their work;
Training and practice in critical civic health skills such as a greater understanding and openness to other points of view, building broad alliances and negotiating across divides.
Eligibility & Requirements
Applicants are welcome from every industry, background, and corner of the state.
Applicants must be between the ages of 25 and 40.
Applicants must attend all four in-person meetings. These meetings are held in the Host Community over the course of the program. Several of the meetings require overnight stays. Spending time in the Host Community and spending time with classmates are critical and non-negotiable aspects of the Young Gamechangers program. Participants who are unable to attend all four meetings may be asked to leave the program.
For example, the typical mandatory dates of a Young Gamechangers program are:
Kick-Off Meeting: 3-day meeting in April
Community Research Meeting: 3-day meeting in June
Internal Run-Through Meeting: 1-day meeting in August
Final Presentation to the Community: 1-day meeting in October
The cost to be a member of the program is $600 per participant. Each participant is also responsible for their own travel to and from the focus community for all four meetings.
One-third of each Young Gamechangers class is selected from the Host Community, one-third from the Atlanta metro region, and one-third from greater Georgia.
If you would like to participate as a Young Gamechanger for future cohorts, you can indicate your interest through our online contact form.
Host Young Gamechangers in your community
Young Gamechangers' success is dependent on support from the Host Community. GeorgiaForward brings Young Gamechangers to communities that are forward-thinking, curious, and receptive to out-of-the-box thinking.
Proposals & Implementations
GeorgiaForward encourages community leaders to select the most promising proposals and work to bring them to life. Our goal is to see one or more of the recommendations implemented. It is up to the local community to prioritize and implement the recommendations. We are proud that at least one recommendation has come to fruition in almost all of the communities that we've worked in.
Previous Final Reports
Previous Young Gamechangers Host Communities are: Americus-Sumter County, Dublin-Laurens County, Douglasville-Douglas County, Augusta-Richmond County, LaGrange-Troup County, Milledgeville-Baldwin County, Albany-Dougherty County and Monroe-Walton County.
Letter of Interest
A successful Young Gamechangers program is built on three pillars: broad community support and buy-in; a strong and collaborative relationship between city and county government; and an openness to big new ideas. Host Communities are responsible for raising a minimum of $75,000 in sponsorship dollars for the program. Up to $25,000 can be in-kind donations in the form of hotel rooms, meeting space, meals and transportation. Depending on the size of the community, location, or specific Host Community needs, additional funds may be required and can be secured through sponsorship.
Cities interested in hosting a Young Gamechanger program are encouraged to submit a Letter of Interest to Sadie Krawczyk at skrawczyk@gacities.com. Please include a community overview, recent efforts to address local challenges, potential partners to help implement the program, and the anticipated impact of having Young Gamechangers focus on your community.