Board of Directors
A.J. Robinson, Chair
President, Central Atlanta Progress
Larry Hanson, Secretary-Treasurer
Executive Director, Georgia Municipal Association
Ben Andrews*
Statewide Program Manager, Advanced Technology Development Center
Carrie Barnes*
Community Development Consultant, Georgia EMC
Bill Bolling
Founder and Former CEO, Atlanta Community Food Bank
Amanda Brown-Olmstead
President, Amanda Brown-Olmstead and Associates
Stacey Chavis*
Managing Director, Campaigns Academy
Lydia Clements
Director, Georgia Grantmakers Alliance
Deke Copenhaver
Author, The Changemaker and Consultant, Copenhaver Consulting
Ann Cramer
Senior Consultant, Coxe Curry & Associates
Odie Donald*
Administrator, Augusta-Richmond County
Meghan Duke*
Economic Development Director, City of West Point
Amir Farokhi
Director, Corporate Council at CARE and founding Executive Director at GeorgiaForward
Howard Franklin*
Managing Partner, Ohio River South
Hill Hardman*
President, Routematch Holdings
Cole Posey*
Vice President, Colony Bank
Matt Reed*
Owner and President, GeorgiaCEO
Kenita Williams*
Chief of Staff, Southern Education Foundation
Ben Young
Editor-in-Chief and Publisher, Georgia Trend Magazine
* Indicates Young Gamechanger Alumni
Managing Director, Brenda Belcher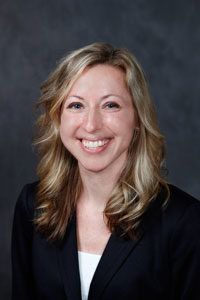 Brenda Belcher has served as GeorgiaForward's Managing Director since 2019. An experienced leader in nonprofit management and external affairs, she views her mission to foster greater civic engagement and build statewide partnerships in Georgia as a reflection and outgrowth of her own beliefs. A partner of Georgia Municipal Association, GeorgiaForward works to unite the state of Georgia, strengthen communities, and create a talent pipeline within the state.
Prior to joining GMA, Brenda led government affairs and policy for the American Society of Safety Professionals (ASSP), and programs and development for the ASSP Foundation.
Brenda received a BA in Political Science and English from the University of Illinois in Urbana-Champaign and holds two MAs from the University of Chicago, one with the Harris School of Public Policy and one with the Committee on International Relations.