Watch the YG live presentation to a packed house at the Dalton Convention Center.
In 2022 the Young Gamechangers was hosted by Dalton-Whitfield County. "The timing is perfect for the Young Gamechangers program to come to the City of Dalton to bring fresh ideas and perspectives as our community continues to grow and evolve," said City Administrator Andrew Parker. "There are so many exciting projects taking place within the City over the next few years, and the Young Gamechangers will help us continue to think critically to best position the community for long-term success."
GeorgiaForward thanks Dalton-Whitfield County's Host Committee for their support and guidance:
David Aft, President, Community Foundation of Northwest Georgia
Jason Mock, President & CEO, Greater Dalton Chamber of Commerce
Allyson Coker, Project Manager, Believe Greater Dalton
Jevin Jensen, Chairman, Whitfield County Board of Commissioners
Jackie Killings, President & Co-Founder, K & M Technologies
Zab Mendez, Senior Vice President, North Georgia National Bank
Andrew Parker, City Administrator, City of Dalton
Viviana Ramirez, Owner and Developer, Block 79
Chris Shiflett, Chairman, SPLOST Project Committee
The 2022 cohort of Gamechangers completed their work in Dalton with a community presentation of their findings and recommendations in late September. The Gamechangers are accomplished professionals aged 40 and under from across the state who wish to make an impact through civic engagement, economic development, and community partnerships. A third of the 2022 class was from the Dalton-Whitfield County area, another third from the metro Atlanta region, and the remaining third from greater Georgia.
Click on the photos below to learn more about each of the 2022 Young Gamechangers.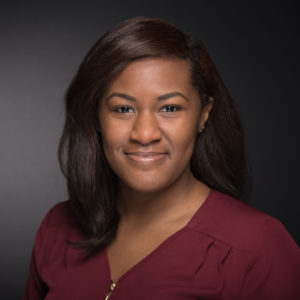 TESTIMONIALS
"It was beyond inspiring to work with the collection of uniquely intelligent and motivated individuals that gathered to make a difference in a community I love."

Travis Taylor
"This program taught me so much about my own community, and gave me opportunities I've always wanted and sought after to really help build on the great efforts and partnerships that exist around me. I feel more involved and connected now than ever as a result of participating in Young Gamechangers!"

Chelsea DeWaters
"Participating in the Young Gamechangers program has allowed me to see my hometown of Dalton through a new lens. I found myself engaged in an opportunity to address the community's challenges in the context of celebrating and pushing forward all the wonderful things it has to offer. In my opinion, the Young Gamechangers program is unmatched in its effectiveness, both in providing the community with innovative and thoughtful solutions and in building meaningful relationships among program participants. I feel so fortunate to have been chosen to serve alongside such an outstanding group of young professionals. I can't wait to see this cohort's dreams for Dalton become a reality!"

Anna Hart
"Innovation. Revitalization. Inclusion. Sustainability. These are just a few words that come to mind when I think about the Young Gamechangers program. Participating in the program enabled me to grow as a leader, understand "thinking BIG", and how to serve a community not my own. Young Gamechangers is challenging, transformative, and a darn good time. Now it's your turn to apply!"

Patrick Ledford
Thanks to Our Generous Sponsors