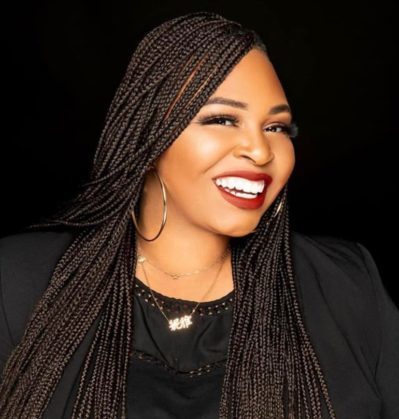 Nia Williams is a young, spunky, bright and talented 28-year-old Atlanta native working in the world of local government and communications. She currently works for the City of Douglasville, GA as a Communications Assistant for the Community Relations Department. She began at the City working as a Special Projects Assistant by assisting various departments in the city with events, projects, city marketing and more. After that, she worked exclusively under the Parks & Recreation, but eventually went back to communications.
Before joining Douglasville, she received her Bachelor of Arts from University of Memphis in broadcast journalism with a minor in French. During her time at Memphis, she was able to receive experience as a writer for the Daily Helmsman newspaper, an anchor for Tiger News and she was able to lend her voice to become an on-air personality (Imani in the Afternoon) for the university's jazz radio station WUMR 91.7. She also had the opportunity to study journalism practices and French courses at l'Université Catholique de Lille in Lille, France as a study abroad student.
After relocating back to Atlanta from Memphis, she dedicated time working at Bloom Our Youth, a non-profit foster care organization, as a recruitment and communications intern. In addition to being a public servant, Nia continues to curate and indulge in her passion of journalism through being a freelance writer and has been published in the Georgia Municipal Association GA Cities Magazine. She is a member of the Douglas County Chamber's Douglas County Young Professionals and serves as a member of the marketing committee.
Nia is a brand-new homeowner and resides in Fayetteville, GA. When she's not working, Nia enjoys being a part-time nanny, being able to spend time with friends + family, exploring new places (especially restaurants) in Atlanta, traveling the world and being a self-care + mental health advocate.