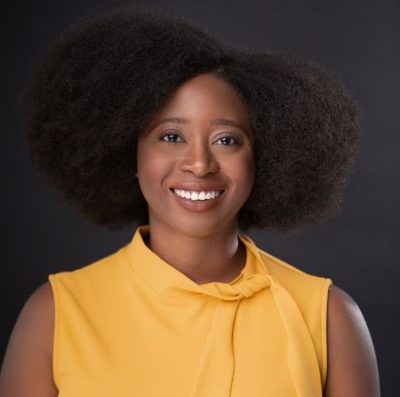 Ashley Nealy is the Assistant Director, Support Services for the United States Department of Treasury in the office of Treasury Inspector General for Tax Administration (TIGTA) where she leads a team responsible for personal property management, travel, and other support programs. Prior to this role, Ashley served as the Web Team Lead and her leadership was recognized by the Next Generation of Government (NextGen) where she received the Innovator Award out of 30 finalists and 120 nominees across federal, state, and local agencies. She was also selected by the Atlanta Federal Executive Board to participate in their Leadership Government Program which prepares high performing federal employees for Senior Leadership in the federal government.
Ashley is also the Founder and Chief Creative Officer of Mindly Maven, a web design company specializing in helping small businesses and nonprofits with their digital presence.
Ashley is a 2018 Graduate of Leadership Atlanta's LEAD Atlanta where she serves as Mentorship Co-Chair. Ashley serves on the Alumni Board of Kennesaw State University. She is also a 2015 Fellow and past Co-Director of the New Leaders Council – Atlanta Chapter.
Ashley was selected out of 300 applicants to serve on the Inaugural Millennial Advisory Panel for the Atlanta Regional Commission. Through her involvement with the Panel, Ashley wrote an OpEd which was featured in the Atlanta Journal Constitution Sunday Paper about why innovation is needed to win Atlanta's future.
Ashley has received the Georgia Trend 40 Under 40 Award, Technology Association of Georgia Young Professionals' STEAM Educator of The Year Award, and the National Coalition of 100 Black Women – MECCA Chapter Civic Engagement Award. Ashley was also selected to Outstanding Atlanta's Class of 2015 and was awarded Outstanding Atlanta Alumni of the Year in 2017. She also received the Individual PACEsetter Award for Community Service by the Black Data Processing Associates at their national conference. Ashley is also a recipient of the Power 30 Under 30 Under Award for Community Involvement.
Ashley Nealy graduated cum laude and with Honors from Kennesaw State University in May 2010 with her Bachelor of Science in Information Systems. The following spring, Ashley received her Master of Science in Information Systems in May 2011. In her spare time, you can find Ashley traveling to all 50 states and all 7 continents, volunteering, or serving as an advocate for clinical trial research. Ashley is a military brat but considers Columbus, Georgia home where she attended Hardaway High School.