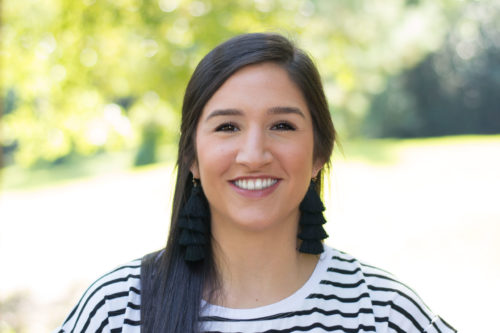 Ashley Ginn was born and raised in the Columbus, Georgia area. After graduating from Harris County High School in 2007, she attended Columbus State University for a year before transferring to Auburn University to pursue a degree in Architecture. While at Auburn, Ashley spent a semester at Rural Studio in Newbern, Alabama. She also had the opportunity to study abroad for a semester at the University of Arkansas Rome Center in Rome, Italy. Ashley spent her thesis year at the Urban Studio in Birmingham, Alabama. Upon graduating with a Bachelor of Architecture in May 2013, Ashley began her professional career in Birmingham.
Since moving home to Columbus and joining Barnes Gibson Partners Architects in 2015, Ashley's passion and appreciation for preservation, rehabilitation, and restoration of the built environment has grown while being involved with numerous renovation projects in Uptown Columbus. Ashley is a natural studio leader who develops strong personal relationships and builds confidence with both clients and co-workers.
When she is not busy with work, you can find her volunteering with many local organizations. Ashley currently serves on the board for the Greater Columbus Georgia Chamber of Commerce, the Boys & Girls Clubs of the Chattahoochee Valley, and is the Recording Secretary for the Junior League of Columbus' Board of Directors. She was a past board chair for the Young Professionals and has served on the committees for Wine, Women, and Shoes, the House of Heroes' Bids & Bubbly, and the American Cancer Society's Crystal Ball.
Ashley and her husband, John Wade, live with their dog, Cruise, in Ellerslie, Georgia.