Instead of starting a diet or taking up a new hobby, 48 of Georgia's brightest young professionals will celebrate the beginning of 2019 by kicking off an ambitious new project in Monroe, GA.  As part of the Young Gamechangers program they will research the area's industries, explore natural resources, gather historical data, and meet with business and community leaders. Over the next eight months these Young Gamechangers will create comprehensive recommendations that include big ideas and innovative solutions to some of the area's most persistent challenges.
The opening session of the Young Gamechangers project will kick off on Thursday, January 31 at 10 am at the Monroe City Hall, Council Chambers, located at: 215 North Broad Street, Monroe, GA 30655. Media are welcome from 9:45-11:45 am.  
"The Young Gamechangers program brings together some of Georgia's most forward-thinking young professionals from the ages of 24 to 40 who have volunteered to help communities around the state," says Kris Vaughn, Executive Director of GeorgiaForward. "The program is unique because it's a leadership action program. Not only are there opportunities for networking and professional growth, but these young leaders roll up their sleeves and create real blueprints for change."
Here is an introduction to a few of the Young Gamechangers in the 2019 Class: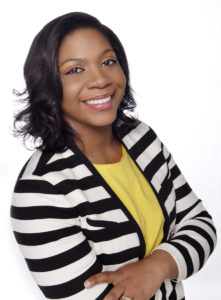 Ayaan Harper is an experienced data analyst at Georgia-Pacific specializing in global trade. She helps Georgia-Pacific business segments mitigate risks and position themselves to take advantage of opportunities in global markets. Harper is a graduate of Spelman College with a B.A. in International Studies. She received her M.A. in International Business from Georgia State University. Harper lives in Atlanta, GA.
"When I was an undergrad student, I heard about Young Gamechangers," says Harper. "What excited me about the program was the idea of emerging leaders having a platform to use our voices to help move the state forward. I knew I wanted to be part of it."
"I want to use my analytical approach to problem-solving on this project, but also inject my humanity," Harper adds. "A problem can be an opportunity. I want to make sure we suggest solutions that are inclusive and take into account not just some, but all of the stakeholders in this community."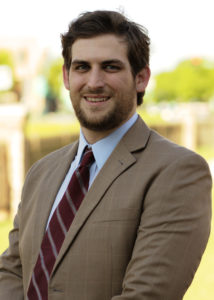 George Best is a 2011 graduate of Georgia Southern University with a B.S. in Construction Management. After graduation, he worked for Thomas and Hutton Engineering in Savannah, GA where he served as project manager at Dixie Crystals sugar refinery, repairing items after a terrible explosion at the plant. After four years at T&H, he moved home to Dublin to begin a real estate agency with family. Best is very involved in his community and is a founding member of Young Professionals of Dublin/Laurens County, Chairman of the Laurens Leadership program, President of the Dublin Board of Realtors, Boys & Girls Club Board of Directors, Rotarian, and on the Board of Trustees at First Methodist Church of Dublin, GA.
"I have a civic minded, volunteer-oriented family and community," states Best. "My dad has been Mayor of Dublin since 2000, so I've grown up in that environment learning the importance of community involvement. It also taught me the value of building relationships, so I see this project as an opportunity to create new friendships. I look forward to helping another community; using my experience on local boards; and growing my network and sphere of influence by working with current and future leaders."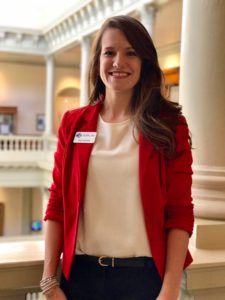 Amy Hunnewell currently serves as Director of Development for Team Up Mentoring, a unique, rapidly growing nonprofit based in Monroe, GA.  She has been instrumental in assisting Team Up scale its reach by helping develop and implement a strategic plan, designing a donor database and implementing best non-profit and youth development practices. Hunnewell earned her Bachelor of Arts in English from the University of Georgia. She is an Internationally Certified Prevention Specialist, a graduate of Leadership Walton, and a 2018 Afterschool Champion for the Georgia Statewide Afterschool Network.  Hunnewell lives in High Shoals, GA.
"I love working with youth and families in the Monroe community," states Hunnewell. "I feel like I'm representing a lot of people who aren't heard, and I want to take that into account on this project and amplify their voices in the recommendations we suggest."
"It will be great to work with Young Gamechangers with different backgrounds to see Monroe from a different perspective," Hunnewell continues. "How does a designer, financial planner, teacher or urban developer see it?  I think having diverse backgrounds will help us come up with interesting solutions."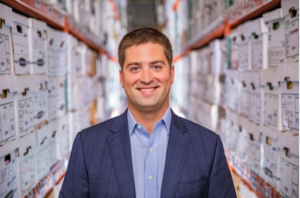 Christopher Jones has always been captivated by puzzles. That is what inspired him to join his father in the document management business seven years ago at a time when the industry was going through a major shift. Jones has held every position in the company; most importantly, listening to clients and finding solutions to their problems. As Consulting Team Leader at Secure Records Systems, he works with organizations to help them reduce cost and modernize processes by eliminating paper. Since 2011, he has led the organization into five new service lines and expanded the business' territory from Southwest Georgia to 48 states. Jones lives with his wife Betsy and daughter Sophie in Thomasville, GA.
"There are a lot of leadership programs, but the Young Gamechangers program gives us a chance to provide concrete recommendations," states Jones. "I love the Georgia outside of Atlanta and am excited about this opportunity to work in a community that is trying to figure out how to brand itself and be competitive. I want to share some lessons I've learned in Thomasville about balancing sustainable growth while preserving your culture and sense of place. And I look forward to learning from others and bringing those ideas back to South Georgia."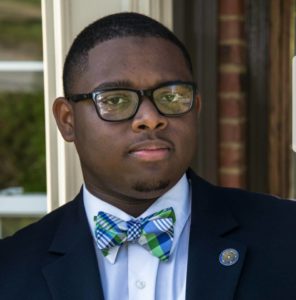 Rashaad Ansley is a native of Monroe, GA. He graduated from Gupton Jones College of Funeral Service in 2017 with a degree in Mortuary Science.  He currently holds Funeral Director and Embalmer Licenses in the State of Georgia. After college, Ansley was appointed Deputy Coroner in Rockdale County where he currently serves. Working in the funeral industry, Ansley feels he can give back to people in their time of need.  He is an active role model serving his community and in his off time works as a mentor at Foothills Charter School, Walton Campus.
"Before I went into the mortuary field, I attended SCAD and studied art, design and architecture, so I look forward to bringing a creative aspect to this project along with my expertise in diplomacy and dealing with the public," states Ansley.
"I love where our city is headed but I also see some of the needs we have," adds Ansley. "I want to be part of the growth and development of the area. I'm excited about what's next!"
Sponsors for the 2019 Young Gamechangers program include: City of Monroe, The Kendeda Fund, Central Atlanta Progress/Atlanta Downtown Improvement District, Walton County Development Authority, Georgia EMC, Georgia CEO, Georgia Trend, Leadership Institute at Columbus State University, MadLab Marketing, W&A Engineering, The Engine Room, Municipal Gas Authority of Georgia, Grace Monroe, George Walton Academy, Major Humphrey's Brew Co., Silver Queen, Your Pie Monroe, and Wayfarer Music Hall.
GeorgiaForward is a non-profit, non-partisan organization working to improve the state of Georgia by serving as a catalyst to promote cross-sector, statewide conversations and partnerships by engaging young professionals, along with business, political, academic, and civic leaders. They strive to strengthen communities, unite our state, and create a talent pipeline within Georgia. For more information about the Young Gamechangers program and a complete list of the 2019 class, visit their web site:   https://georgiaforward.org/young-gamechangers.
Media Contact: Karen Hatchett – karen@hatchettpr.com – 770-433-1137