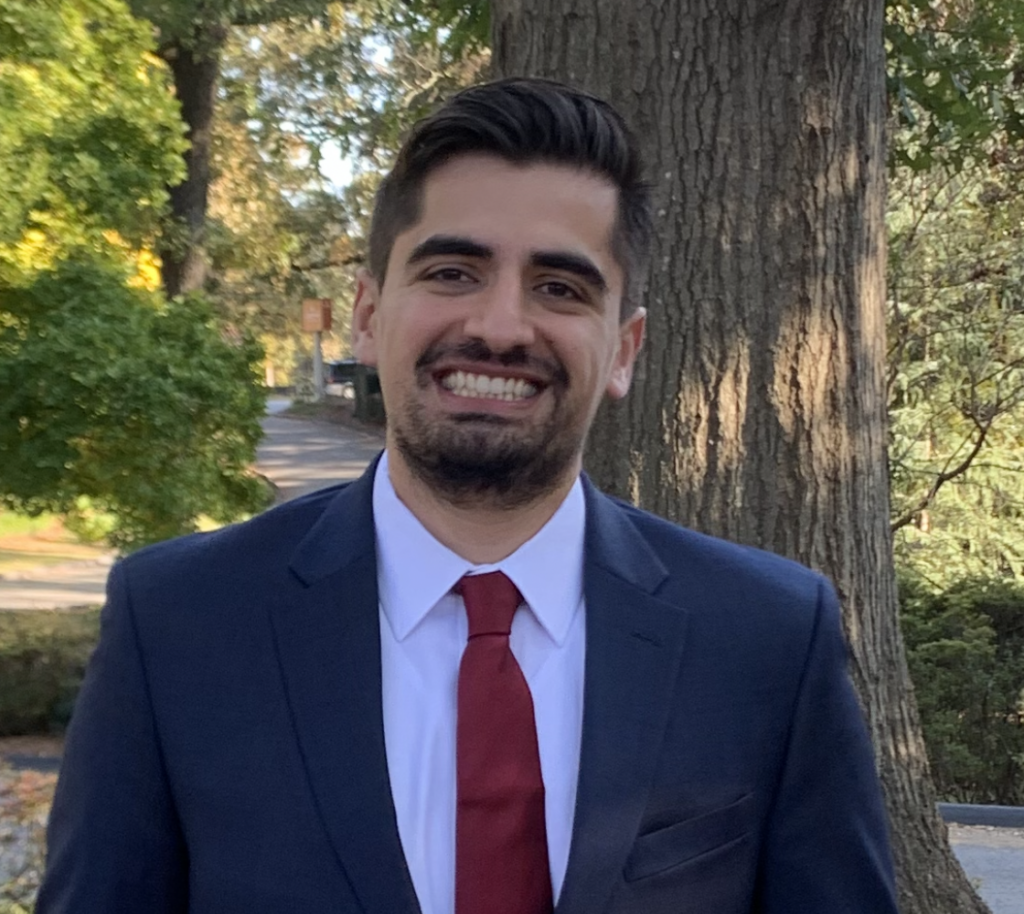 Kiarash Ahmadi

With industry expertise, a technical background, and various professional experiences, Kiarash Ahmadi has contributed to Joulea's success and culture. Joulea is a startup that is building a software platform that automatically provides optimal methods to reduce energy consumption in commercial buildings. Using autonomous drone technology, computer vision, user-friendly software, and rapid building energy modeling, Joulea aims to revolutionize the built environment by helping to reduce the 40% emissions due to this industry. Earning both a Bachelor's degree in Mechanical Engineering and a Master's in Computational Science and Engineering, Kiarash has applied his knowledge to product development, business strategy, and client relationship management initiatives at Joulea.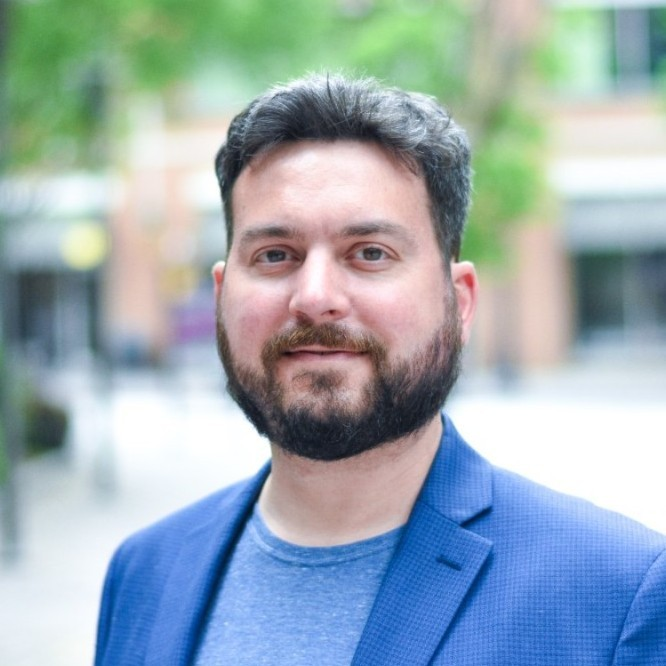 Benjamin C Andrews III
Benjamin Andrews is the Statewide Program Manager at the Advanced Technology Development Center (ATDC) at Georgia Tech. In this role, Benjamin manages a team of eight and works to bring resources traditionally limited to Atlanta to startups across the state. After earning a B.S. in Management from Georgia Tech, Benjamin spent six years working in Community and Economic Development in Rural Georgia. During this time, Benjamin completed his MBA from Georgia Southwestern State University. Benjamin moved back to the Atlanta area in 2016 and joined the ATDC as their Community Engagement Manager in 2017. In 2018 he was promoted to Statewide Program Manager, where he can use both his background in economic development and his knowledge of the needs of scaling startup companies.  Benjamin is an active volunteer in local groups, such as his neighborhood association, to statewide groups such as GeorgiaForward, where he serves on the Board of Directors. He was a member of the LEAD Atlanta class of 2020, and a member of the 2022 Georgia Trend Magazine's 40 Under 40. Benjamin lives in Brookhaven with his wife, Casey, their daughter, Ella, and their dog, Tully.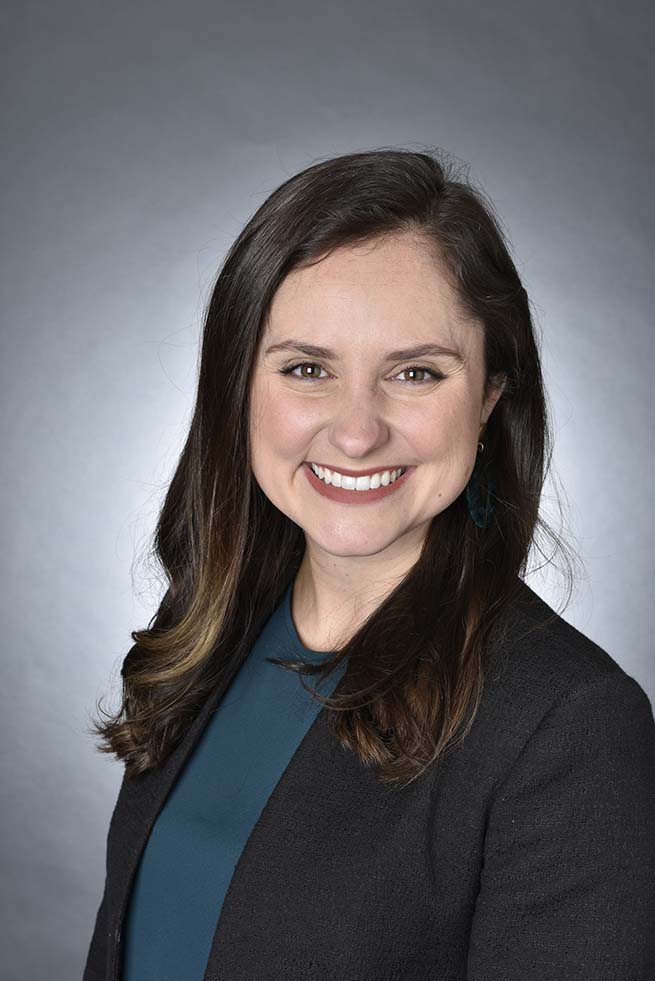 Carrie Barnes
Carrie Barnes serves as a Community and leadership Development Senior Strategist with Georgia Electric Membership Corporation (Georgia EMC), which is the statewide trade association representing Georgia's 41 electric membership cooperatives (Co-ops), Oglethorpe Power Corporation, Georgia Transmission Corporation, and Georgia System Operations Corporation. Co-ops are member-owned, not-for-profit utilities that serve 4.4 million Georgians, nearly half the state's population, across 73 percent of Georgia's land area with the largest distribution network in the state. Carrie is an experienced facilitator, Gallup Certified CliftonStrengths® coach, a Strategic Doing Practitioner, and a certified Economic Development Finance Professional (EDFP). She has worked with Georgia EMC since 2014 and specializes in community and organizational planning. Carrie began her career in Community and Economic Development in 2010 with the Northwest Georgia Regional Commission. She then went on to work with the Georgia Department of Community Affairs (DCA) in the Office of Downtown Development and the Appalachian Regional Commission (ARC). A native of Tampa, Florida, Carrie attended Mercer University and completed her Masters in City and Regional Planning (MCRP) with a focus on Economic Development at the Georgia Institute of Technology. Carrie lives in Cartersville, Georgia with her husband and two daughters. When not working, you can usually find Carrie cooking up a new recipe in the kitchen or snuggling with her family on the couch.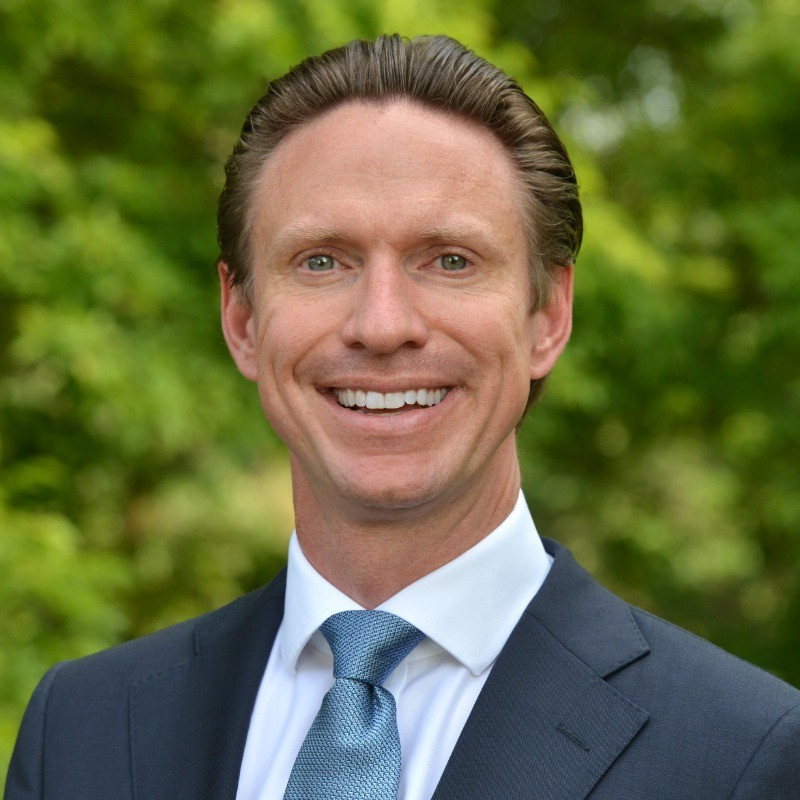 Tyson Begly
The first half of Tyson Begly's career was spent as a consultant traveling around the US working with large corporations. After business school, he spent the last 10 years as a CFO/COO for a local software firm in Columbus, GA. He has served in past leadership roles on the Public Safety Advisory Commission, Charter Review Commission, Development Authority, and Open Door Community House. In April of 2023, City Councilor John House resigned and nominated Begly to replace him, which was approved by the City Council soon afterward.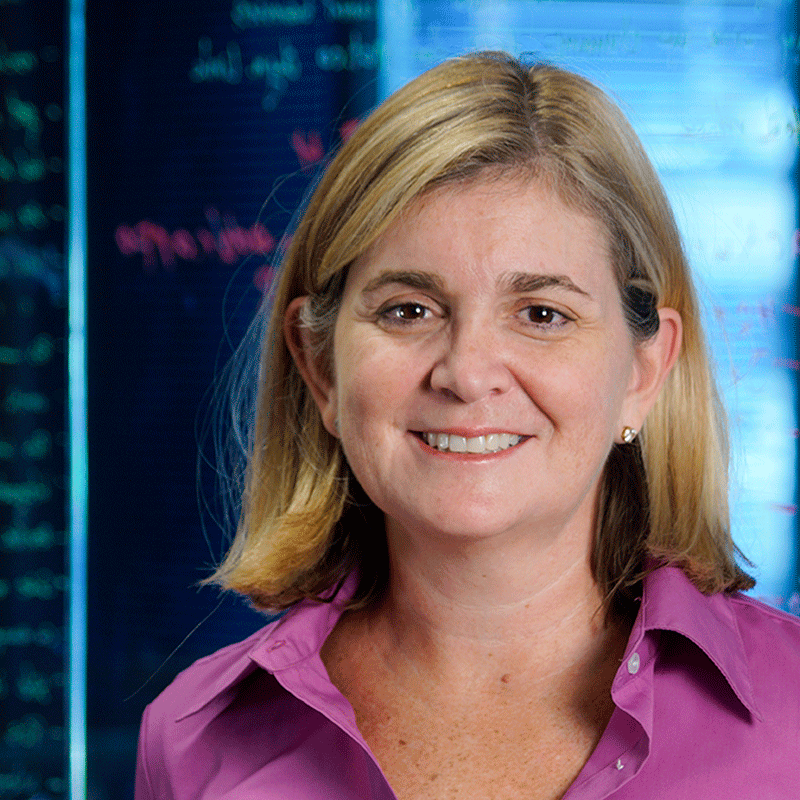 Jen Bonnett
Jennifer Bonnett is a serial tech entrepreneur, chief technology officer, and entrepreneurial ecosystem builder focused on helping entrepreneurs launch, grow, and scale technology businesses. Jennifer serves technology entrepreneurs in the Savannah, Georgia region through her role as Director of the Creative Coast. Jennifer serves female tech entrepreneurs globally through StartupChicks, an organization she launched in 2008. Prior to these roles, Jennifer was Director of the Advanced Technology Development Center (ATDC), Georgia's Technology Incubator, a "top twelve incubators changing the world" according to Forbes Magazine. While at ATDC, Jennifer spearheaded the development of a recurring year-round curriculum, statewide expansion, the "Accelerate" program, and growing the number of
physical incubatees from 19 to 90 companies.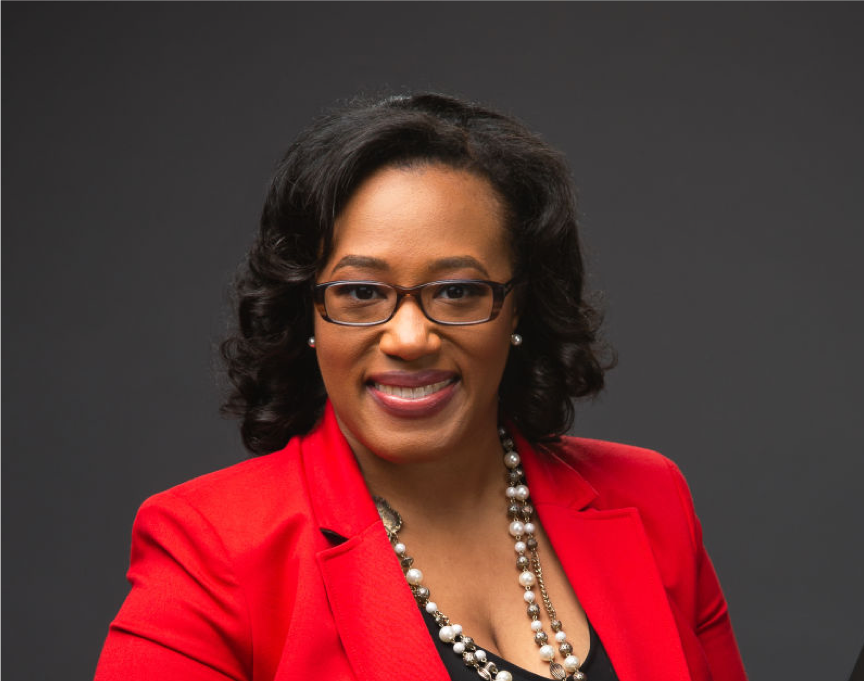 Maranie Brown
Maranie Brown, Vice President, Data Platforms & Solutions, leads BlackRock's ESG (Environmental, Societal, and Governance) data program. The team develops and operates the platforms that produce, distribute, and govern enterprise data and analytics for BlackRock and its Aladdin clients. Maranie has been recognized as a "Rising Star" for outstanding contributions to the digital community, one of the Marietta Daily Journal / Cobb Life Magazine's "Top 20 Under 40", a Woman to Watch in STEAM by Women in Technology, one of the University of Georgia Alumni Association's "40 Under 40," and one of the Atlanta Business Chronicle's "40 Under 40." An active nonprofit board member and community leader, she serves with the Kenny Leon's True Colors Theatre Company, the Association of Junior Leagues International Women of Color Affinity Group, Cobb Collaborative, the Girl Scouts of Greater Atlanta's Junior Board, the United Way of Greater Atlanta's Cobb County Advisory Board, and the Technology Association of Georgia's Product Management Society Board. A graduate of the University of Georgia, Maranie serves as President of the UGA Young Alumni Leadership Council, leading all efforts to strengthen engagement with young alumni and current students, and President of Outstanding Atlanta, the City's premier honor for community involvement.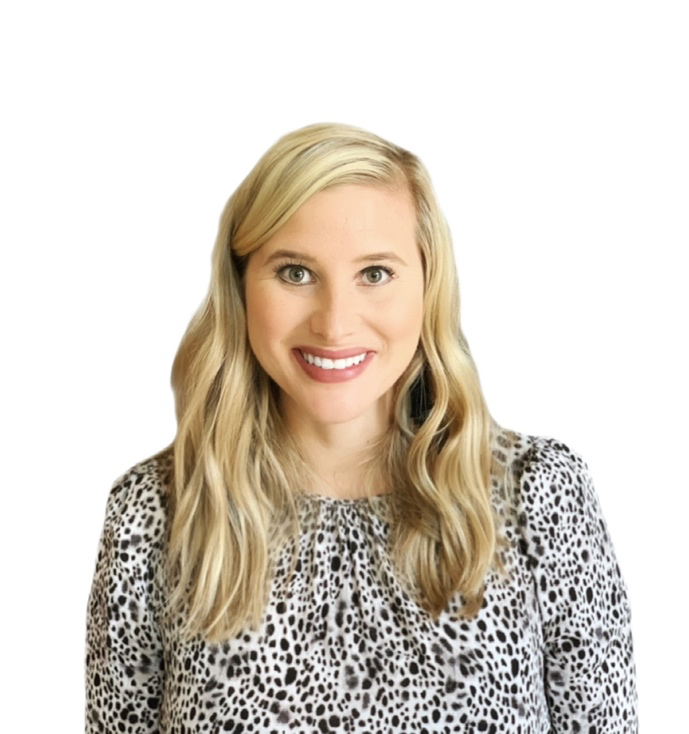 Katie Comer
Katie Comer serves as Meta's Head of Community Development for North America. Meta, formerly known as the Facebook Company, is the parent company of the apps you know
and love – Facebook, Instagram, WhatsApp, Workplace, Messenger, and Oculus. In this role, she manages the Community Development team within 17 Meta global data center locations in North America. Her team is responsible for community and government relations partnerships within these data center communities. Through Meta platforms and products, she and her team give people the power to build community and bring the world closer together. Data Centers, and the tens of thousands of servers installed in them, are the foundation upon how the company rapidly scales its infrastructure to operate Meta's innovative and growing technology. Prior to joining Meta, Katie served as the Director of Development and Interim Chief Development Officer for the American Red Cross. Before joining the nonprofit sector, she worked for News Corporation in account management and sales. Katie worked with companies such as Coca-Cola, Disney Sports, P&G, and Rubbermaid to implement in-store, print, and digital marketing sales. Katie is a graduate of the University of Georgia and has a Master's Degree in Public Administration and Nonprofit Management from Georgia State University.
Katie is a member of Leadership Atlanta, Georgia 4-H Foundation Board, Metro Atlanta Chamber of Commerce Board of Directors, Huntsville Chamber of Commerce Board, and the Walton County Chamber of Commerce Board. She resides in Atlanta with her husband.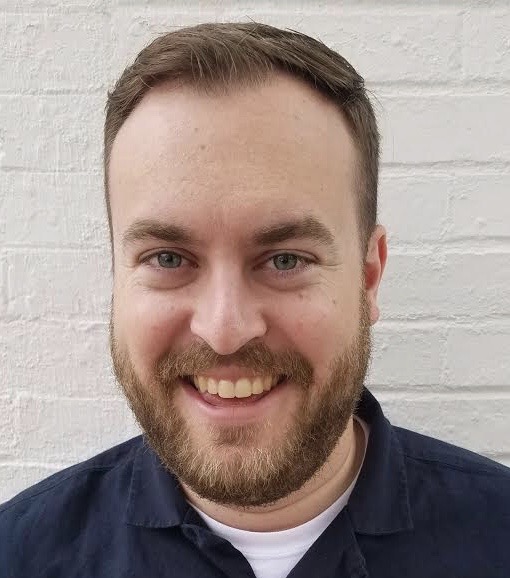 Zach Dietmeier
Zach Dietmeier is the Senior Manager for Community Development and Policy for Rivian and is based in Normal, Illinois. Zach manages all regional policy and community connections for Rivian in its major centers of gravity – Normal, IL; Irvine, CA; Plymouth, MI; and Atlanta, GA. Zach is a two-time Illinois State University graduate and has lived in Bloomington-Normal since 2009, working in local radio journalism, collegiate athletics, university marketing, and most recently as the Vice President of the Bloomington-Normal Economic Development Council. Rivian is on a mission to keep the world adventurous forever. We believe there is a more responsible way to explore the world and are determined to make the transition to sustainable transportation an exciting one. We designed our emissions-free Electric Adventure Vehicles to challenge what's possible. We hope they inspire you to do the same. Rivian produces its first three models of all-electric vehicles (the R1T pickup truck, the R1S sport-utility, and the Amazon Prime delivery van) at its four-million-square-foot plant in Normal, IL. Rivian will begin producing its next model in 2026 at its new plant in Stanton Springs Industrial Park, located in Georgia.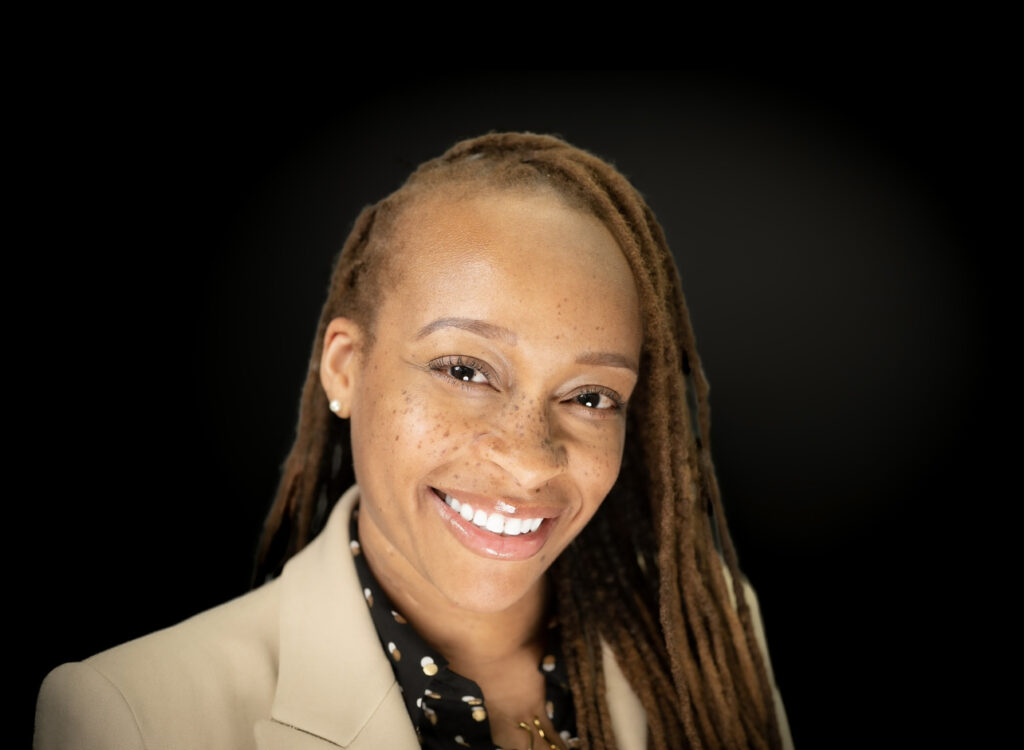 Nwanyinma Dike
Nwanyinma Dike (pronounced "Why-ee-ma Dee-kay") is the AI Advanced Manufacturing catalyst at the Advanced Technology Development Center (ATDC) at Georgia Tech. In Nwanyinma's role at ATDC, she serves as the liaison between the Georgia Artificial Intelligence Manufacturing Corridor (Georgia AIM) and the ATDC, championing advanced technology startup entrepreneurs and working to accelerate the state's transition to automation in manufacturing, while diversifying the next generation of AI leaders. Nwanyinma is founder and CEO of Ultraviolet Insights, a company that advises tech startups on go-to-market strategies. She's also worked as a management consultant for firms Oliver Wyman and Publicis Sapient, in drug development at Merck, and research at Unilever. The oldest of seven children, her father, brother, husband, bonus son, and father-in-law are all named Valentine, so February 14th is a day for celebration at her house. When not celebrating, she's a competitive bodybuilder and health coach, who loves exploring the world with her family. She holds two degrees from Cornell University, a master's in biomedical engineering and a bachelor's in chemical engineering. She also holds an MBA from the University of Chicago's Booth School of Business.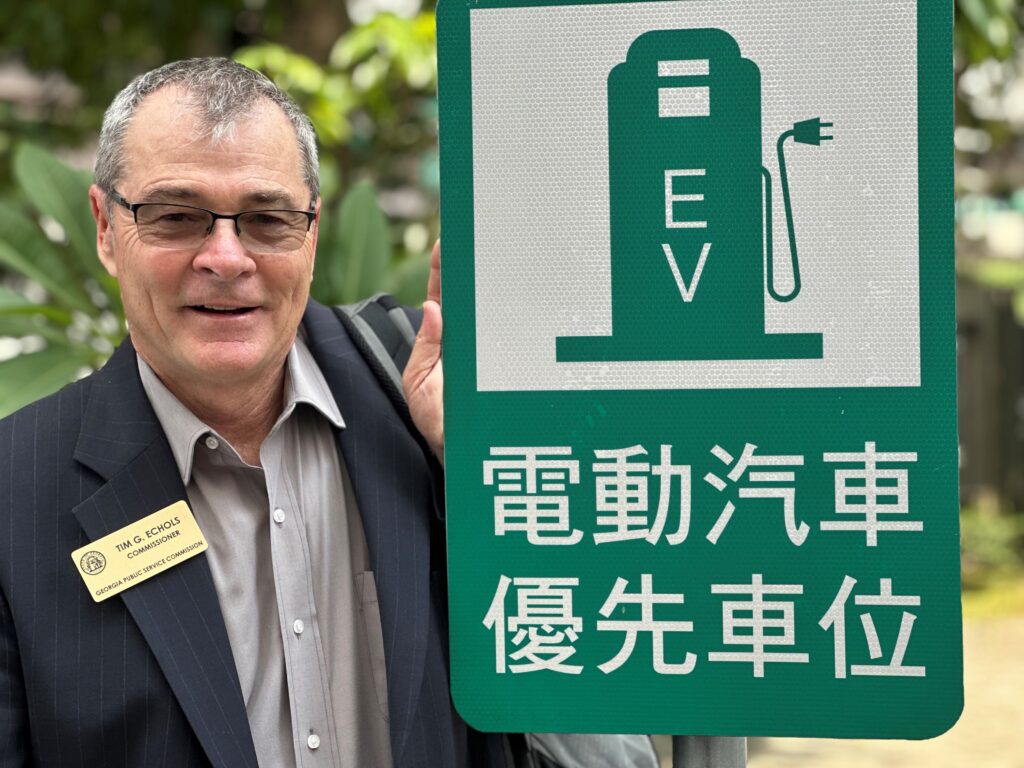 Commissioner Tim Echols
Tim Echols is on his 7th EV, having been an early adopter. He created the clean energy roadshow, as well as the EV Braintrust in Georgia. He serves on the Georgia Public Service Commission and regulates energy for Georgia.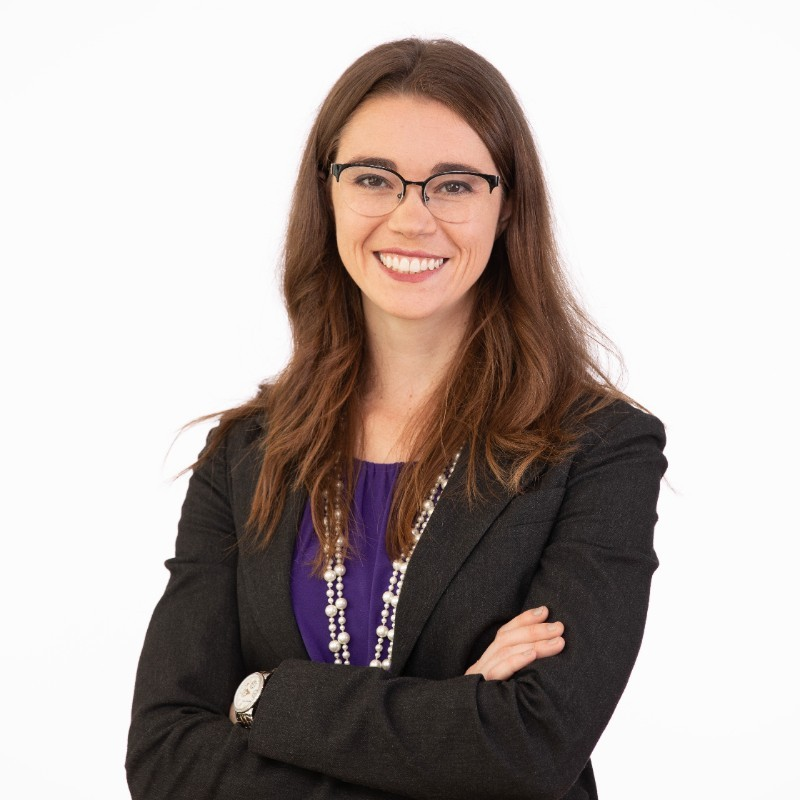 Alex Edquist
Alex is the Co-Founder and CEO of Good Agriculture. Good Agriculture is supporting current & future regenerative farmers with business services so they can do what they do best: produce food that regenerates ecosystems and nourishes people. When she isn't busy juggling multiple responsibilities, you can find her cheering for UGA football, trail running, orienteering, and other outdoor activities.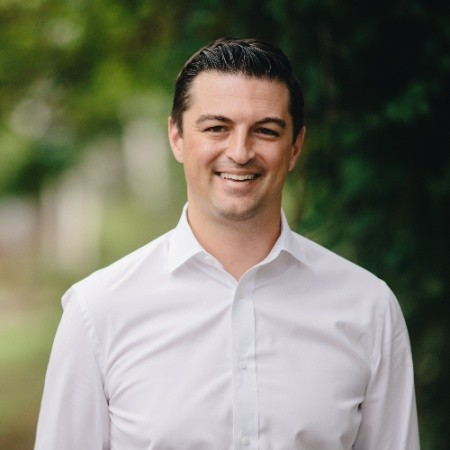 Amir Farohki
Amir Farokhi represents six neighborhoods on Atlanta's City Council. He is currently in his second term where he currently serves as Chair of the Transportation Committee. Professionally, Amir works at CARE USA, where he is the Executive Director of US Programs. Amir is a graduate of Duke University and Duke University School of Law. In 2010, he co-founded GeorgiaForward and served as its first Executive Director from 2010-2013.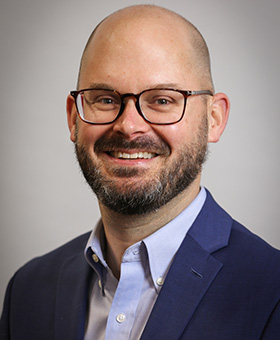 Taylor Hafley
Taylor Hafley is the Applied Demographer at the University of Georgia's Carl Vinson Institute of Government. Taylor's demographic research and data analysis support state agencies and local governments as a part of the Workforce Development and Economic Analysis Unit. Among his projects, Taylor partners with the Governor's Office of Planning and Budget to produce county-state population projections. He speaks regularly with groups throughout the state about Georgia's demographic trends.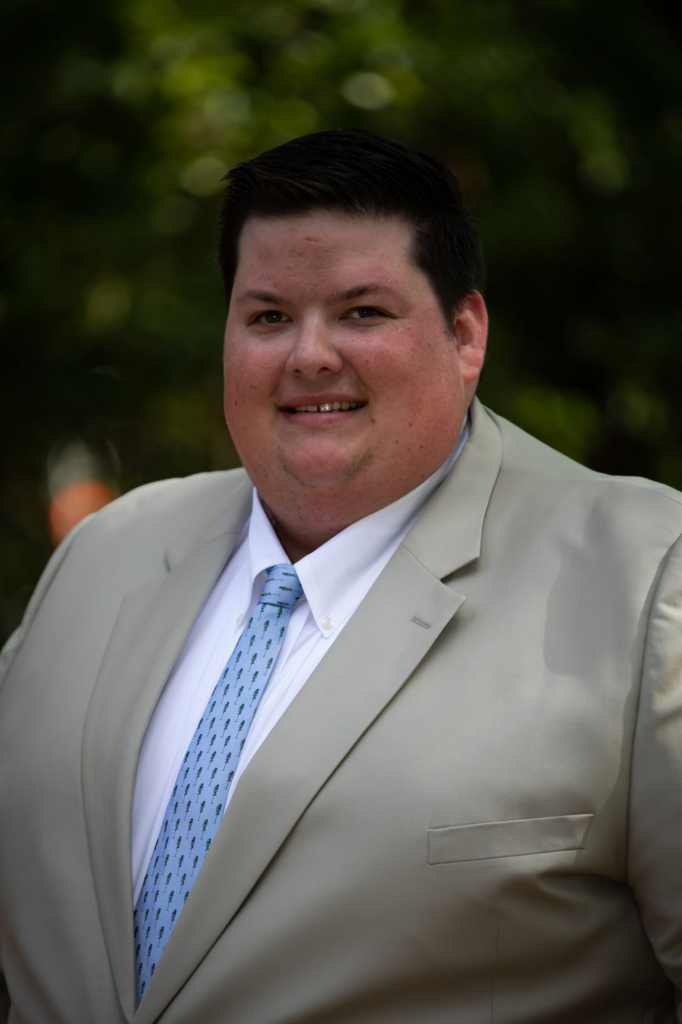 Matt Hestad
Matt Hestad is Vice President of Engagement for the Georgia Forestry Association. In his current role, Matt leads internal and external communications and public relations efforts for the Georgia Forestry Association and Foundation. He is responsible for building an engaged community within the state's forestry sector, which employs more than 143,000 Georgians and contributes $43.9 billion in annual economic impact. Prior to joining GFA in 2019, Matt worked for HL Strategy, a small public relations firm based in Atlanta, where he primarily focused on forestry, agriculture, and sustainability issues. He is a 2012 graduate of the University of Georgia's College of Agriculture and Environmental Sciences with a B.S. in Agricultural Communications. He is also an alumnus of Leadership Newton and the Advancing Georgia's Leaders in Agriculture and Forestry program at UGA. He, his wife Bianca, and his son Boomer reside in Covington, Georgia.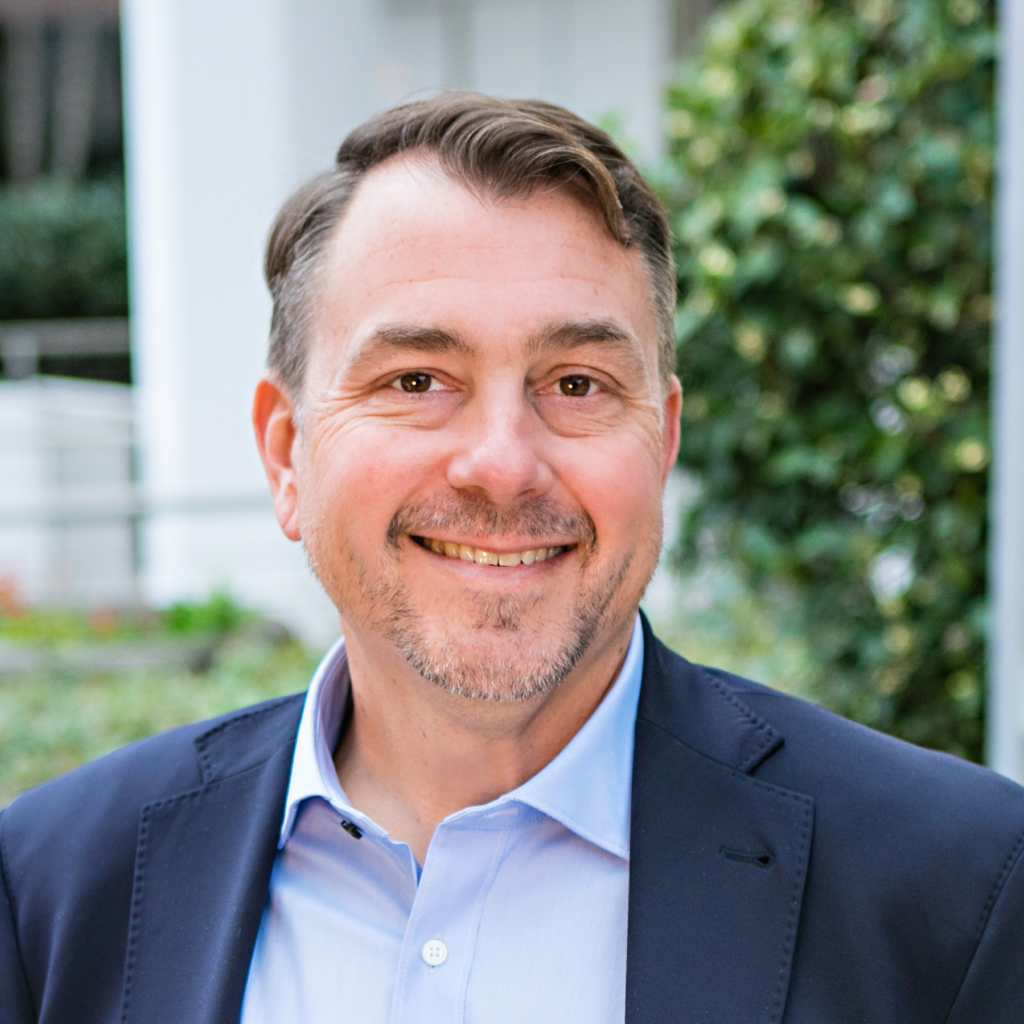 Geoff Koski
Geoff Koskiowns and operates KB Advisory Group: a 10-person, Atlanta-based, real estate, and economic development consulting firm. Geoff has over 25 years of experience researching, analyzing, and reporting on real estate and community development trends across the U.S. His expertise facilitates clients' wide-ranging real estate, economic, and community development advisory needs. Geoff has managed hundreds of successful interdisciplinary teams and directed assignments that led to crucial development implementation strategies and tactics for cities, counties, and community improvement districts (CIDs) throughout Georgia. He is also known as one of Georgia's foremost experts on Tax Allocation Districts (TADs) and is frequently cited in the press and at professional events as a local real estate development expert. Geoff co-authored ULI Atlanta's important 2018 regional housing study, and since then, has directed much of KB's housing work for clients throughout Georgia and Alabama. Recent projects in Georgia have included an update to the 2018 ULI work, as well as recommendations and housing strategies for numerous communities and organizations including the Atlanta Regional Commission (ARC) and Believe Greater Dalton. Additionally, Geoff recently led the creation of the City of Tucker's first Economic Development Strategic Plan and the first TAD Redevelopment Plan in Carrollton. He has also participated as the market analyst on prestigious Urban Land Institute (ULI) Advisory Service Panels in Montgomery County, MD, Georgetown, SC, Denver, CO, Edmund, OK, and Indianapolis, IN. Outside of leading KB Advisory Group, Geoff is a member of the Atlanta Regional Affordable Housing Forum Advisory Board, Atlanta Neighborhood Development Partnership (ANDP) Advisory Board, ULI Atlanta Advisory Board, ULI Atlanta Livable Communities Council, ULI National Redevelopment and Reuse Product Council, and is a 2016 graduate of ULI Atlanta's Center for Leadership and 2022 graduate of ARC's Regional Leadership Institute. Prior to joining KB, formerly Bleakly Advisory Group, Geoff was Director of Consulting at Robert Charles Lesser & Co. (RCLCO), founded two companies: Market Transects and Decatur News Online, and a lifetime ago, taught at the high school and post-secondary levels.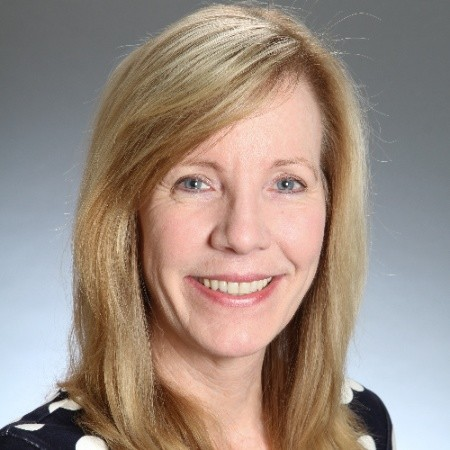 Kay Love
Kay Love has served as the Managing Director of Georgia City Solutions (GCS) since January 2020. GCS is a 501(c)(3) non-profit of the Georgia Municipal Association (GMA) created to support new and innovative programs, solutions, and research aimed at building vibrant, economically prosperous, and well-managed cities. Before being appointed to GCS, Kay served as a GMA Municipal Operations Consultant for 2 ½ years. Prior to joining GMA, Kay served 30 years in the public sector in a variety of positions including Roswell Georgia City Administrator and Deputy City Administrator and Finance Director for the Columbus Georgia Consolidated Government.  Her service also includes 10 years of public education financial management. Kay holds MBA and B.B.A. degrees from Columbus State University.  She is a member of several professional and civic organizations and is a past president of both the Georgia City-County Management Association (GCCMA) and the Georgia Government Finance Officers Association (GGFOA).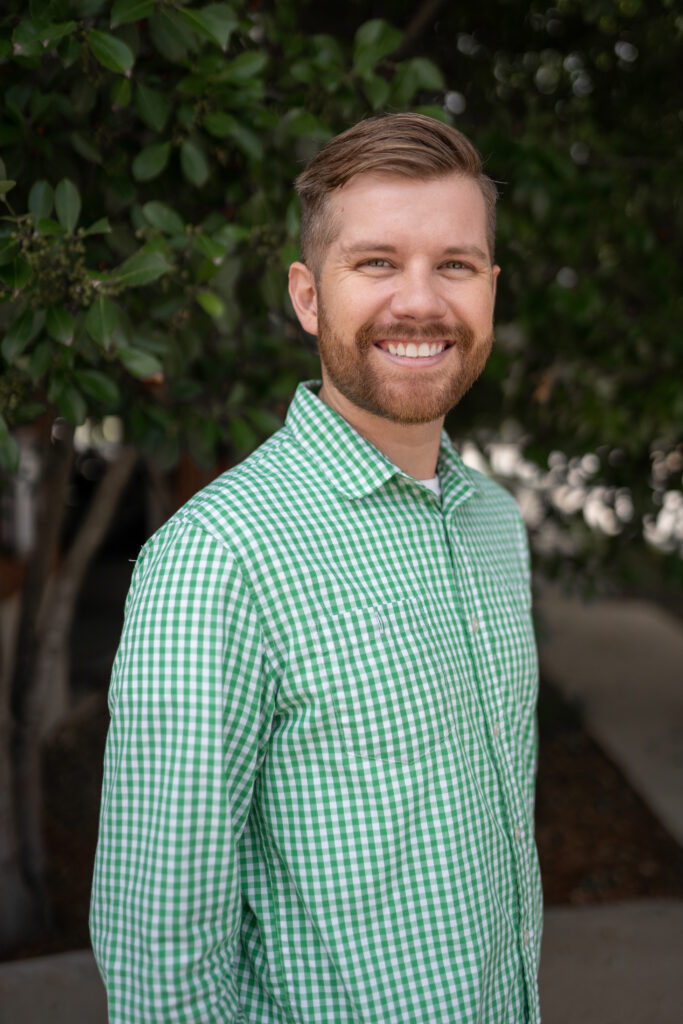 Ben MacMinn
Ben MacMinn is the Director and co-founder of StartUP Columbus, an organization focused on cultivating a thriving entrepreneurial ecosystem to support entrepreneurs and successful startups. He received his undergraduate degree from LaGrange College and master's degree from the School of Business at Liberty University with a focus in Executive Leadership. Ben and his wife, Kelsey, are Columbus natives and have two children. Ben is a strategic leader with a passion for the development of people and the growth of his community. He is actively involved in community organizations, serving as the Club Administration Chair for the Rotary Club of Columbus, Development Committee Chair for the House of Heroes, Chair of the Columbus BizPitch Competition, member of The Mill District, Inc. Business Development Committee, Judge for the Columbus State University Business Plan Competition, Judge for the Page One Awards, and member of several Young Professional organizations in the Chattahoochee Valley Region. Ben views himself as an entrepreneur, mentor, and connector, and he intentionally seeks out ways to volunteer his time to support the people in his community. If you ask him what work he enjoys most, he will tell you it is the opportunities he gets to coach entrepreneurs one-on-one on what best practices could be taken to succeed, as well as providing development workshops to initiatives such as Cure Violence or CSU Military Enrollment students.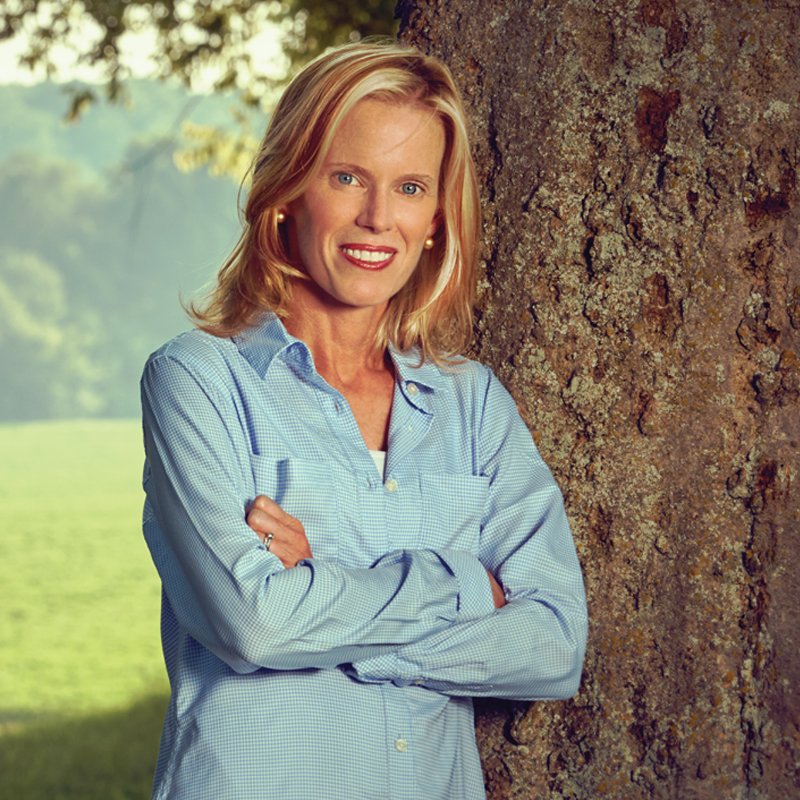 Katherine Moore
Katherine Moore, AICP, serves as Georgia Conservancy's President. She has worked in the community development and natural resources fields for 26 years, including the past 14 years at Georgia Conservancy. Her experience spans from regulatory work to public engagement to legislative advocacy. Her project management experience spans the spectrum of our landscapes:  rural, suburban, and urban. Georgia Conservancy is a statewide conservation organization promoting sustainability in the built and natural environments, pursuing a Georgia where all people and the environment thrive. For 56 years, Georgia Conservancy has sought and achieved advancement of land conservation, land stewardship, and sustainable land use across the state.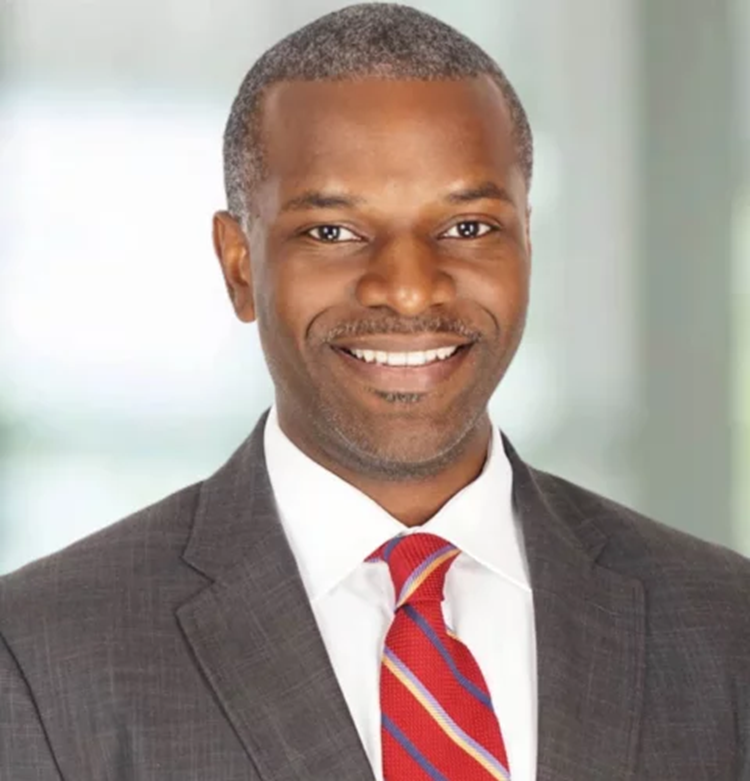 Shakiri Murrain
Shakiri Murrain is a proven leader in international business whose focus is building transnational relationships, bringing together cultures, and developing strategies for success. Starting his career as an expat in China (2006-2012) led Murrain into the industry of product development, manufacturing, and international logistics. Understanding that international business begins with cultural sensitivity, the breadth of Murrain's experience includes business level proficiency in Mandarin and Spanish and deep cultural immersion into both Latin America and Asia.
A deep passion for entrepreneurship and the design thinking process inspired Murrain to establish Jade Trading Company (2012) and invest nearly a decade into building manufacturing-ready prototypes and leveraging global relationships to mass produce 130+ unique consumer products. That global experience propelled him into several ventures including supply chain management consultation for global organizations seeking to expand into new markets. Murrain has wide-ranging experience in additive manufacturing, quality assurance/quality control, design for manufacturing (DFM), Original Equipment Manufacturing (OEM), Original Design Manufacturing (ODM), product packaging, and e-commerce fulfillment/distribution. As Director of Innovation Solutions for RICE, he leads the GA AIM Mobile Studio project under the Georgia Artificial Intelligence Manufacturing Corridor (Georgia AIM) project. The project's objective is to engage over 4,800 Georgians and create 200 manufacturing jobs by constructing a mobile studio to travel the state teaching about the advantages of artificial intelligence (AI) and machine learning (ML). Murrain's ultimate goal is to create an equitable platform where product development and global distribution are equally accessible to all those passionate about designing the products of our collective future. Murrain received a Master's in Business Administration in Supply Chain Management from Syracuse University (2022) and a Bachelor of Science in International Business from Howard University (2005). He studied Spanish language/culture at the University of Salamanca (2002-2003) and Chinese language/culture at Nanjing Normal University (2008-2009).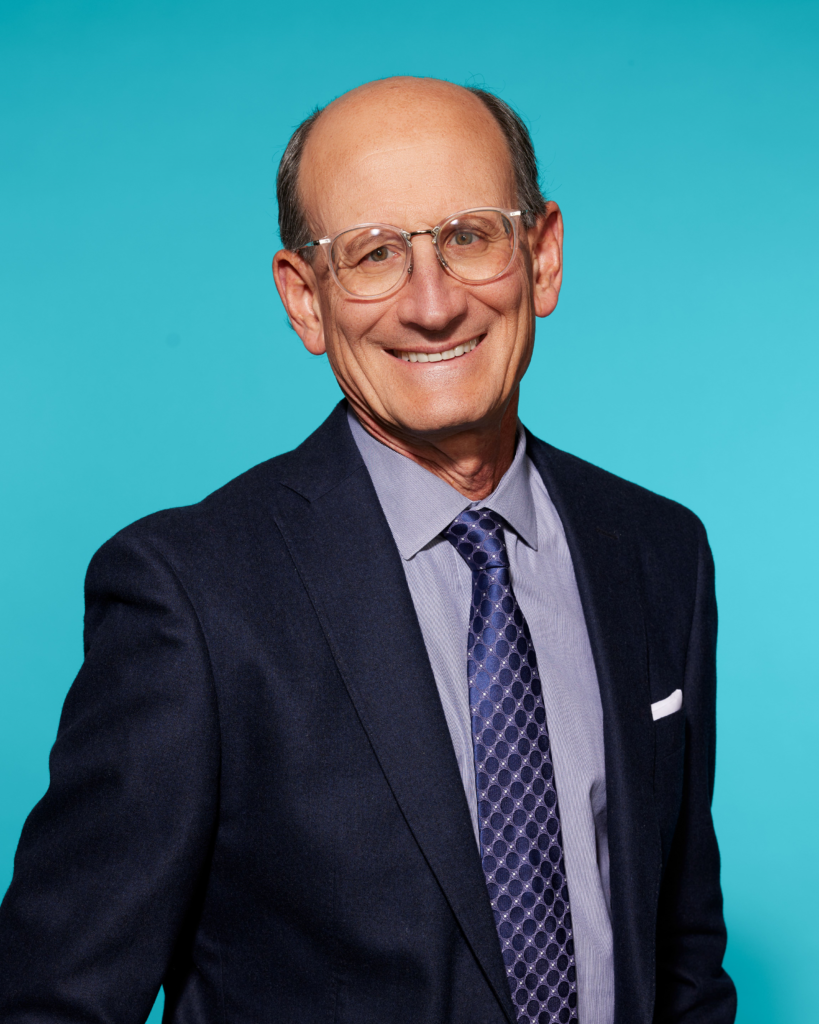 A.J. Robinson
A.J. Robinson is President of Central Atlanta Progress (CAP) and the Atlanta Downtown Improvement District (ADID). CAP is a private business association started in 1941, and remains one of the most effective advocacy, and economic development organizations in the city.  Robinson manages the overall strategic functions of CAP and ADID, two groups committed to making the "product" of the Atlanta community and specifically Downtown, more livable, vital, and diverse. CAP has created and spun off a number of organizations such as Trees Atlanta, Research Atlanta, Centennial Olympic Park Area, Inc., the Midtown Alliance, the National Center for Civil and Human Rights, and GeorgiaForward. In 1995, CAP created the Atlanta Downtown Improvement District and its 60-member Ambassador Force to address public perceptions of Atlanta, enhance cleaning efforts, and stimulate capital projects. Today, the organizations' key initiatives focus on economic development, planning, public safety, alternative transportation, and overall marketing of Downtown Atlanta. CAP is funded through membership dues and grants from many of Atlanta's major corporations, as well as civic organizations and foundations. ADID is funded by downtown property owners. In 2022, A.J. received the Distinguished Advocate Award from the American Jewish Committee Atlanta, and over the past fifteen years, Robinson has consistently been recognized as one of Georgia Trend's 100 Most Influential Georgians, as well as one of the Atlanta Business Chronicle's 100 Most Influential Atlantans. Before joining CAP, Robinson was President of the multi-dimensional real estate company Portman Holdings, where he managed all aspects of the firm's real estate development and property management processes, including assets such as Truist Plaza, AmericasMart, Peachtree Center, Atlanta Decorative Arts Center, Westin Charlotte, Westin Warsaw, and Shanghai Centre, to name just a few. Prior to his 22-year career at Portman Holdings, Robinson participated in the U.S. Department of Commerce's historic creation of China's first business school in 1980 under a protocol signed by then President Jimmy Carter and the Chinese Department of Education.  During that time, Robinson researched, wrote, and taught case studies in Dalian, China, and traveled extensively throughout China and Asia. Robinson received his MBA in 1980 from Harvard School of Business, and he received his BBA degree in accounting from Emory University in 1977. He has traveled extensively in the U.S. and internationally, and his special interests include American history and sports. Robinson's articles have been published in The Wall Street Journal, Asian Wall Street Journal, Harvard Business Review, Atlanta Journal-Constitution, The Atlanta Business Chronicle, and National Real Estate Investor. He currently serves on the Board of Directors of The University Financing Foundation, the Atlanta Convention and Visitor's Bureau, the National Center for Civil and Human Rights, the College Football Hall of Fame (currently serving as Chairman), the West Side Future Fund, GeorgiaForward (current Chairman), First Step Staffing, and the Emory Center for Ethics Advisory Board (current Chairman). Over the past three decades in Atlanta, he has been a member of AIPAC, the American Jewish Committee, the Jewish Federation of Greater Atlanta Board, the Atlanta Jewish Academy Board and is a past Chairman of the American Israel Chamber of Commerce, as well as a congregant of Congregation Beth T'fillah. A native of Knoxville, Tennessee, he is married to Dr. Nicole Ellerine, a pediatrician, and they have three children, Micaela, Ethan, and Nathaniel.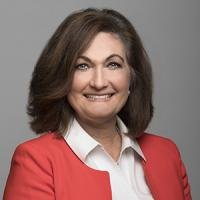 Michelle Shaw
Michelle Shaw serves as Director, Existing Industry and Regional Recruitment (EIRR) with the Georgia Department of Economic Development's Global Commerce Division. In this capacity, she leads the state's team of Regional Project Managers strategically located in each of the 12 service regions throughout Georgia. The EIRR team works closely with local community leadership, providing a central point of contact to connect with state economic development resources and partners. Primarily, the EIRR team works with Georgia's existing business and industry to encourage expansion, assists entrepreneurial startups, and works to secure new region-specific prospective industry locations to Georgia. The services they assist with include site selection, existing building search, new construction engineering, workforce development, prospect proposal development, utilization of Georgia's statutory incentives, and negotiation of the state's discretionary incentive offers. Michelle's team works in partnership with the communities in their region to identify opportunities for business development, recruitment of new business locations, and growing Georgia's exports, thereby creating jobs and capital investment throughout the state. Prior to joining the Georgia Department of Economic Development, Michelle served over 15 years in Human Resource, Operations, and Marketing Management roles in the distribution, manufacturing, transportation logistics, and healthcare industry sectors. Specifically, with Target Corporation, she supervised the initial personnel operations for a new one million sf, 1000 employee Southeast Regional Distribution Center, as well as assisted with the startup of other DCs throughout the U.S. As Assistant CEO with Affinity Health Group, she was responsible for the oversight of a 300,000 sf multi-specialty medical facility construction project and the consolidation of numerous separate physical operations. Michelle is a member of the Georgia Economic Developers Association-having served on the Rural Development Committee, and currently serves on both the Georgia Chamber of Commerce's Rural Prosperity Committee and the board of the Georgia Academy For Economic Development. She has also served on both the Southern Georgia Workforce Investment Board and the advisory board for the UGA Carl Vinson Institute of Government's Georgia Certified Economic Developer Program. A graduate of the inaugural class of Leadership Tifton, Michelle has also served on the board of directors for several charitable and professional organizations within the local Tifton community including the American Cancer Society, Heart Association, March of Dimes, the Professional Organization of Women, and Tifton Kiwanis Club. Michelle holds a Bachelor of Business Administration Degree from Valdosta State University and is a native of Tifton, where she resides with her husband, Russ. They have two children, Ashley and Spencer.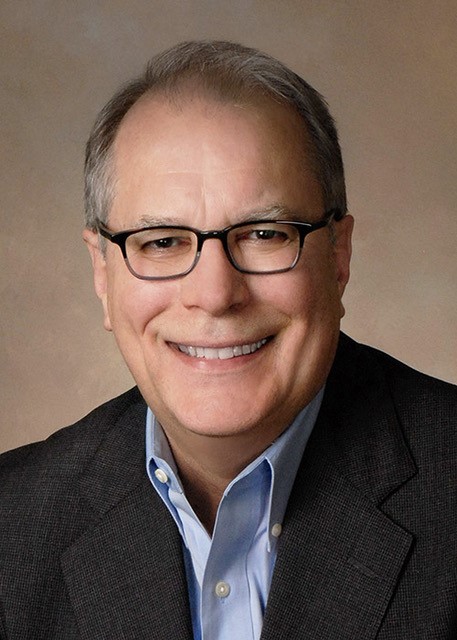 Otis White
Otis White is the founder of Civic Strategies, Inc., an Atlanta-based collaborative and strategic planning firm. Otis has written frequently about civic leadership in Governing magazine, the New York Times, and other publications. He is the author of a multimedia book, "The Great Project: How a Single Civic Project Changed a City," which was published in 2012. In his consulting work, Otis worked in communities around the country, in projects ranging from year-long visioning projects and community summits to research projects about how millennials are changing their regions. Before starting Civic Strategies in 1998, Otis was a business journalist and magazine executive. He was the founding editor and publisher of Georgia Trend magazine. A native of Columbus, GA, he is a graduate of Columbus State University and Columbia University in New York.